Popular Dog Breeds
Tell Us About 'Your' Favorite Breed
What are the most popular dog breeds? This is a question often asked by families looking for a dog. So we thought what better way to answer this question that by inviting you, our visitors, to tell us about 'your' favorite dog breed.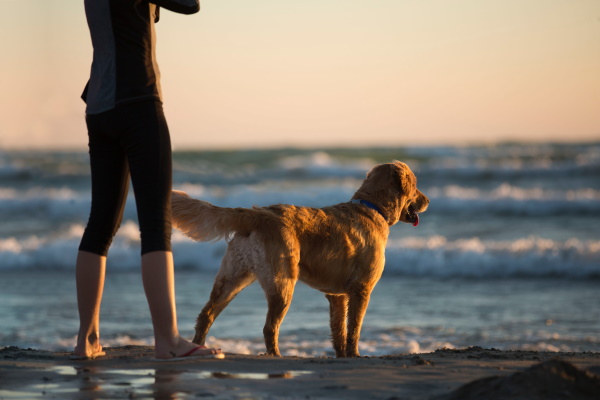 We realize it's probably the one who sleeps on your bed every night, but it could also be a former pet you've enjoyed, or the pet of another family that you think is pretty cool.

So, here's your chance to voice your expertise and help others that are in the process of choosing a dog. Plus, we've made it very quick and easy to do and the result will be a web page of your very own featuring your fave breed!

Choosing a dog can depend on a number of things, so when completing the form below, please give us the top reasons that influenced your choice or that recommend your favorite dog breed.
And by all means include any pictures you have of the "star" - visitors love photos and so do we!
Popular Dog Breeds - Qualities to Consider in Describing Your Top Dog
Size of breed: miniature, small, medium, large, very large
Good family dog
Exercise requirements - high, medium or low?
Hypoallergenic or low shedding breed?
Watchdog qualities
Rarity of the breed
Not a barker
Smart - easy to train
Longevity, health profile
Rescued dog?
Plus anything else that tells us what it is like to live with this popular dog breed.
So, when you are ready...

Fill out the form below (it expands when you click on the link) and we will put up a web page with your story including your name - but only if you choose to provide it.


(See links to already submitted stories below)
Tell Us About Your Popular Dog Breed
Share your knowledge about the breed of your choice and we'll include it in a web page for others to enjoy.
Enter Your Title - e.g. Schnauzer, Pug, Cockapoo Click here to expand form to complete your submission.
What Our Visitors Have Said
Click below to read contributions from our visitors to this page...
The Italian Greyhound.  
The top dogs in my family are my Italian Greyhounds. Though classified as a toy breed, at around 14 lbs with a tall, lean body, they resemble their cousins …
"The Boxer" 
I adopted a Boxer puppy several years ago as a family pet. We had 2 young girls at the time of acquiring our new puppy that we named Sophy. Sophy …
My Basset Hound / Beagle Mix - AKA the Bagel 
I always wanted a Beagle, always, since I was a little girl. I don't know if it was their downy, floppy ears or their relaxed demeanor, but I always loved …
McNab Border Collie 
Cooper our McNab Border Collie is a member of our family. Cooper always wants to be involved in whatever we are doing and if he is bored he will just hang …
American Staffordshire Terriers 
I am the proud papa of 2 American Staffordshire Terriers, Buzz and Zoe. I have shown them on the circuit and they are both AKC Champions, but have now …
Shetland Sheepdog a.k.a Sheltie 
I'd like to share about my favorite dog breed, the Shetland Sheepdog. About a couple years ago, I made a visit to a friend's house to be greeted by …
Airedale - King Of Terriers 
Airedales are my favorite dog breed because they are very agreeable and loving and make perfect family dogs. They are not wimpy, whiny or nuisance barkers …
The Story Of My Belgian Tervuren Not rated yet
I have been the proud owner of my darling Rex a Belgian Tervuren dog. He died on Saturday at age 14. He is irreplaceable. He symbolized love, …
Australian Shepherd Dog Breed Not rated yet
Kim and Don write to tell us their reasons for loving the Australian Shepherd Dog Breed. Other visitors are invited to make comments below and …
Pembroke Welsh Corgi Not rated yet
My Pembroke Welsh Corgi, Booker, has brought all kinds of joy and happiness to our house. He is a bundle of joy and has me saying ahhhhhh every time …
Cocker Spaniel Not rated yet
My Cocker Spaniel, Simba is very loving, very energetic and is really good with kids. He always makes me laugh. And he's sooooooo hairy. …
Irish Setter Not rated yet
When I was about 7 or 8 we moved to a new house and within about three months or so, we not only had the entire brood, Mom, Dad, four kids, three cats …
Labrador Not rated yet
We have a Labrador, black in color, named Ton. It is my most favorite breed. They look slightly heavy, full and muscular. This is one of the top reasons …
Doberman Pinscher Not rated yet
Growing up, we had a pegboard full of blue ribbons won by the Doberman Pinschers my mom would take to dog shows. But, what I remember most fondly about …
Cardigan Welsh Corgi Not rated yet
Not one of the most well-known dog breeds in the United States, but having owned two, the Cardigan Welsh Corgi is my favorite breed of dog. The "Cardi", …
Boston Terrier Not rated yet
My favorite dog breed is the Boston Terrier. They are small dogs and excellent for families. Boston Terriers absolutely love people and other dogs. …
Collies Not rated yet
I've loved Collies since I was a third grader. I used to read the story "Lassie Come Home" and tears would roll down my cheeks. The Collie is a very …
Shih-Tzu Ruby Not rated yet
I absolutely love my little Shih-Tzu, Ruby. She has been the most precious thing ever since we brought her home. This dog is amazing at cuddling, …
My Beagle Not rated yet
I have had a Beagle for 14 years now. They are very loyal, kind and loving dogs. Beagles do have a tendency to be barkers, but my dog really has never …
Shih Tzu Not rated yet
For the best all around pet, you can't go wrong with a Shih Tzu. They are small dogs, maxing out at around fifteen pounds. Our dog is at the larger end …
Bichon Frises Not rated yet
Though they were a very popular breed in the eighties and nineties, Bichon Frises have dropped off the radar for many would-be dog owners. This is …
German Shepherd Not rated yet
The German Shepherd dog is nothing short of a highly gifted dog. Its intelligence is envied by most of the dog world. Many dogs from this breed are …
Chesapeake Bay Retriever  Not rated yet
My favorite breed is the Chesapeake Bay Retriever. They are huge, smart, lovable dogs. Ours is great with kids, other dogs, and people in general. …
Redbone Coonhound Not rated yet
I love my Redbone Coonhound! My dog is a rescue, and she's grown to be about 55 pounds, and is compact and full of muscle. Over the past year, she's …
Golden Retriever Not rated yet
From my experience with Golden Retrievers (I have owned two) they are one of the best family dogs available. Although large, they are gentle and good hearted. …
Shih Tzu - My Favorite Breed Not rated yet
My favorite dog breed is the Shih Tzu. They are a miniature dog and they do not shed ( they are considered to be hypoallergenic) which is perfect …
My Boxer Dog - Rukus Not rated yet
Boxers are stocky, medium sized short haired dogs. The coat can range from fawn, brindle, reverse brindle and even all. Fawn can be solid colors of …
Cocker Spaniels Are The Sweetest! Not rated yet
From the time I was a little girl, I always loved Cocker Spaniels. I'm not sure why, but they've always appealed to me. When I was a little girl, …
Chihuahua Not rated yet
The Tea Cup Chihuahua is my favorite breed. For one of the smallest dog breeds I've ever had, my Chihuahua has the biggest heart and a huge personality. …
Greyhound - Belle Not rated yet
My favorite breed is the Greyhound. They are gentle and so loving. They do not smell at all and they rarely to ever bark. My Greyhound is from one …
German Shepherd - Jackson Not rated yet
My Shepherd Jackson is around three years old, and he is by far the most fun dog I have ever enjoyed. Prior to Jackson, my Shep, I had a Rottweiler, …
Toy Poodle Favorite Not rated yet
My family had a number of Toy Poodles while I was growing up. One of the biggest reasons my mother wanted a toy poodle was the lack of shedding. …
West Highland White Terrier Not rated yet
I highly recommend West Highland Terriers for any type of family. I grew up with a Westie - their familiar name - and I have found they are extremely …
German Shepherds Are So
Smart and Loyal Not rated yet
My favorite breed of dog is the German Shepherd. It wasn't always. I was brought up to stay away from them cause they could do you harm. I guess if this …
My Border Collie Not rated yet
I love Border Collies - they are a breed that is full of energy. Another thing I like about the BC is that they don't bark all that much. They are …
Coonhound Not rated yet
Yeah, I know - the Coonhound is not your standard favorite dog, unless you live in certain areas. Ours appeared under one of our shrubs. Beaten, missing …
Basenji Not rated yet
Well, my dog named Duke is a Basenji. This breed is supposed to be an Egyptian barkless dog, and for the most part it is. Jake is seven years …
Black Labrador Retriever Not rated yet
The "baby" of our family is an eight-year-old Black Lab named Licorice. She is a great family dog - everyone in the neighborhood is her best friend! …
Pug Dog - He's A Smart One! Not rated yet
My uncle owned a parking lot near a major city's baseball park. One cool spring day a man and his son came to leave their car while going to see a game …
Old English Sheepdog Liz Not rated yet
I'm a big fan of the Old English Sheepdog. My dog was named Liz and she was terrific. The breed is very friendly and mine was very playful. …
King Charles Spaniel Not rated yet
I've had many of these little toy sized spaniel dogs over the years. Far from being yappie or spoiled, they make excellent family pets and have big personalities. …
---

TOP