Best Dog Toys
Rewarding your dog with the best dog toys comes naturally when you love to spoil your pet. After all what is a pampered pet without a variety of fun toys to stimulate his curiosity and bring hours of playful satisfaction? So it goes without saying that your spoiled puppy will not be denied this pleasure.
Dogs can easily get lazy and bored if they have nothing interesting to do. Boredom as we dog parents know, can lead to canine crimes which should be doggedly avoided at all costs!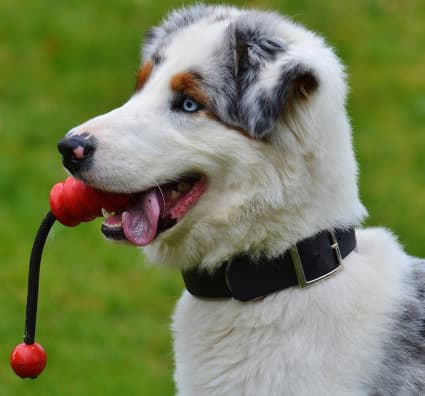 The best dog toys and games relieve boredom by adding mental stimulation, ignite your dog's spirit, as well as provide some playful exercise. Even though you want your best friend to have a good amount of playtime, you don't want to become the object of every game, do you?
Popular Interactive Dog Toy
For Your Fun-Loving Dog!

Trixie Chess Game
Test your dog's intelligence with the
exciting Chess puzzle game for dogs.
Mentally-stimulating fun for your dog.
Appeals to a dog's natural curiosity
Variable levels of challenge
Bond with your dog while teaching him how to find the treats.
Help your dog's mind stay sharp and his body stay younger by adding a variety of unique dog toys for his fun and pleasure. What could be better than that!
Best Dog Toys to Interact With Your Pet
And, when you do have the time for games with your pet, the best dog toys to choose in my view are the interactive toys because they help develop a stronger bond with your pet. Plus if you use them during dog training sessions, your dog will have more fun, be less stressed and as a result will learn faster.
Interacting with your dog at playtime is not only a great experience, but also a more subtle way to reinforce your leadership. Dogs want to know who's in charge so when you begin games and you end games, you're also acting as the pack leader!

And, as with similar games like "Fetch"…when you may be training your dog to retrieve a ball or frisbee, these are opportunities to also practice positive behavior…sit, stay, go, fetch or whatever is your usual verbal direction.
If the excitement level gets a little too high - the dog's that is, not your's – you can use this as a signal to stop. You'll want to reserve some of your dog's energetic spirit for the next playtime, as well as give yourself a chance to rest up!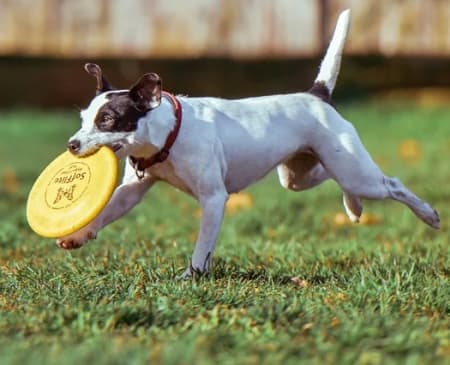 Other good uses for interactive dog toys:
Best Dog Toys While You Are Gone
There will inevitably be times when your dog has to be alone for a few hours or even a day. Your pampered pooch may get anxious, justifiably sulk a bit, or feel lonely.
But you can be a hero if you leave behind something to occupy him mentally that also provides a reward, such as the Smarter Toys Interactive IQ Treat Ball.

This is one of the best dog toys for your home alone dog.
If your pet has something to keep him mentally challenged, he'll also get over being mad at you a lot sooner! It may also keep him from "barking about you" to the neighbors while you're gone!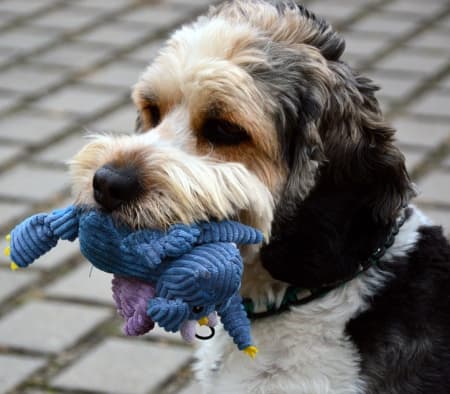 Other dog toys that keep your dog amused for quite a while, are those he can chase around especially those toys that bounce erractically. The crazy movements will keep your dog interested for much longer and as a bonus, he'll also get a healthy workout.

If your pooch gets overly anxious when you're not around, you might want to consider a Talking Babble Ball Toy for Dogs This fun toy talks when played with which keeps a pet distracted and entertained for a very long time. The talking part may not be so much fun for pet owners, but as said, it may be just the ticket when your dog is on his own.!

Here's a super-duper state-of-the-art tech toy that lets you talk to your pet and toss him a treat even though you're not physically there. It also lets you check up on what he's doing through its high definition dog camera giving you helpful information about his activity.
The Always Welcome Best Dog Chew Toys
For example, Greenies for cleaner teeth and sweeter breath.
Rope bones, rawhide bones or rubber chew toys just for relaxing.
For big dogs or aggressive chewers, the Black Kong Toys that can be treat filled or the durable Nylabone Galileos will keep them busy for quite a while.
Both edible and inedible toys are helpful in keeping your dog's teeth and gums healthy as well as satisfying their need to chew.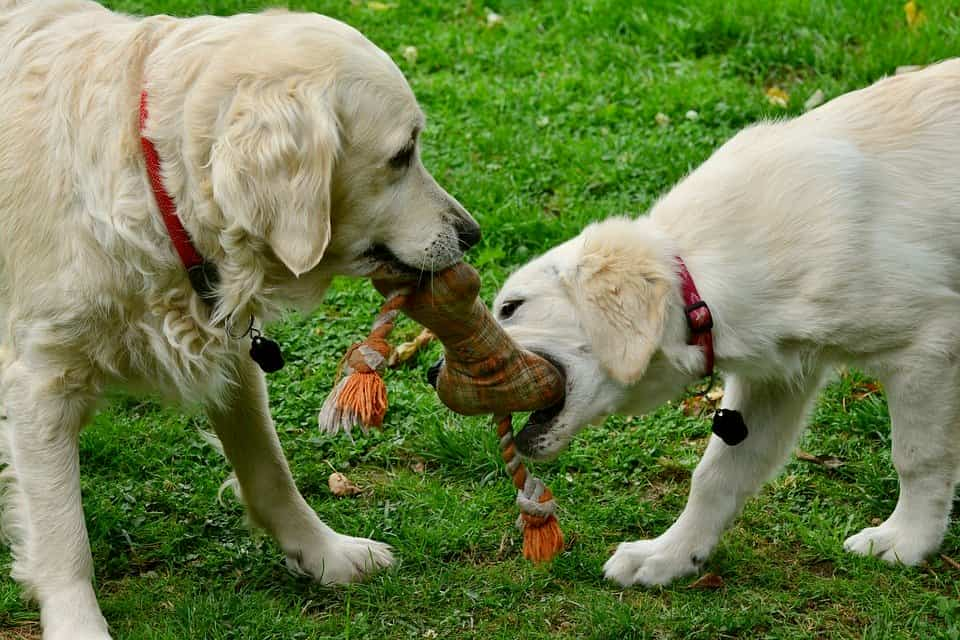 Interactive toys such as rope pull toys - we like the organic type - serve both purposes as well as provide a healthy play activity. Plus many are of washable materials and can be used many times over.
Best dog toys for puppies and older dogs are in a separate category. For them, chew toys come in softer, yet durable materials, cooler, tougher and rugged designs. You can choose whatever is appropriate to suit your dogs special needs and dental status.
One thing is for sure,
if you want to save your shoes and slippers - not to mention your sanity - make sure your precious pup has a good supply of dog chews.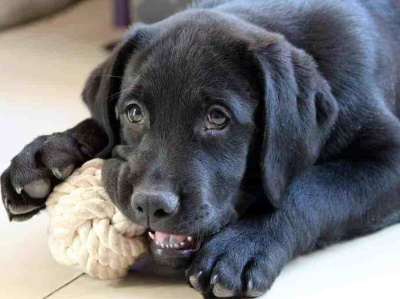 All Time Best Dog Toy - The Tennis Ball!
It seems like dogs have been happily chasing tennis balls forever. One of the favorite among these is the Air Kong for dogs. I think it is safe to say that sooner or later, the pooch in your house will be giving you clear signals to stock up on them too!

Luckily, someone has been paying attention to our furry friends and your pooch will be delighted to find a unique variety of tennis ball toys to suit every dog's taste, stamina and enthusiasm.
Big dogs are sure to enjoy the more rugged rubber balls covered with the tough fuzzy material as well as the much larger balls that are extra thick.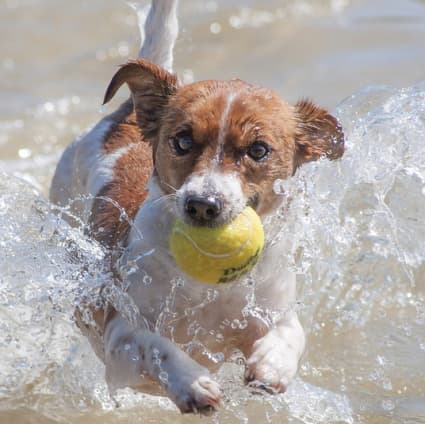 If your dog enjoys the water, there is a tough bone- style ball that also floats. Most of the innovative balls come in different sizes so that every pampered pet can have one.
Even the petite pooches can have their teeny-tiny ball toys. Some of the balls have unpredictable bounces or make noises. All will stand up to your little dog's "fierce attacks"!
Make It Easy On Yourself... No need to get worn out at the dog park. Here's one innovation that will especially appeal to the ball tosser (that's you). It is a tennis ball and launcher that makes it very easy to throw the ball a long way.
The pleasant result is that Rover gets a good workout, while you rest your muscles. Sounds like a favorable deal to me!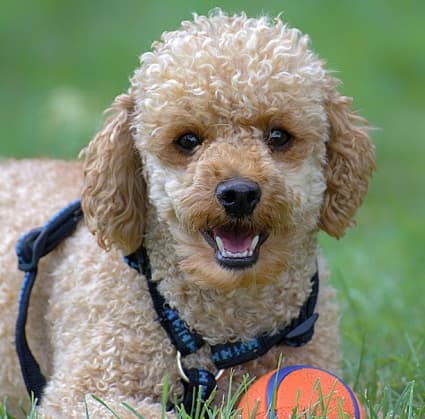 Best Soft Yet Durable Dog Toys
At one time or another, all dogs seem to enjoy a soft, plush dog toy, even the macho kinda pooches.
Many dogs seem to like them with squeakers or other noises like giggles or various odd sounds. Perhaps they seem more "real" to Rover if they have noise. On the other hand, even while they may shake'em, toss'em and throw'em, they will often carry them off to bed like a favorite blanket.

Plush dog toys come in an enormous choice of shapes, sizes and even "personas".
You'll have fun finding out more about your pooch by which ones attract them the most.
On a final note, even when you have carefully selected the best dog toys to give to your dog or puppy, it's a good idea to watch them the first few times they play with them, just to check for safety and to make sure it is the right size etc., for your particular breed of dog.
Home
› Best Dog Toys