Best Eco Friendly Dog Products
To Help Your Pet Go Green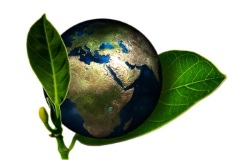 Choosing eco-friendly dog products is one of the best ways we can help keep our environment clean and safe for everyone. A wealth of companies are answering the call of pet parents who wish to make their doggy's paw prints "go green".
Among them are; Harry Barker, a company committed to using recycled and sustainable materials including earth-friendly fabrics, azo-free dyes, eco-fleece and "green" bed inserts,  recycled yarn, steel, and plastic. Natural ingredients treats and biodegradable shampoos.

Bark Potty A company making indoor dog potties with sustainable materials that also contributes to One % for the Planet global network.
Chippin produces planet-friendly, high-quality dog food and treats that use 80% fewer resources than traditional counterparts. Ingredients are locally sourced and packaging  is made using 29% post-consumer recycled materials. Donates to impact reducing programs.

As pet parents, dog waste is one of the primary areas where we can make a big difference by selecting eco-friendly dog poop bags. For example, instead of using any old plastic bag for waste pick-up, we can use a biodegradable dog waste bag that is designed to break down rapidly.
But not just any poop bag!

Labeling any bag as biodegradable doesn't mean much if it takes decades to break down. The majority of bio bags that end up in landfills won't break down because they are cut off from oxygen, sunlight and moisture after being covered with soil - elements needed to start the decomposition.

I'll be the first to say the whole biodegradable topic is quite complex and confusing when it comes to disposing of pet waste bags.
So what's the answer?

After much reading and research, my view is to go with compostable dog poop bags - preferably ones that can be composted in a DIY dedicated dog waste container you have set up at home, or a purchased Disposal System, or taken to a commercial waste company that accepts pet waste.

You may be even lucky enough to have a company that picks up the waste for composting.

Even if you have to dispose of them in your regular trash, they should still degrade quicker than non-compostable bags.
Here are my four choices in compostable/biodegradable bags for recycling your eco friendly dog waste.

Earth Rated Dog Poop Bags
A new generation of high quality & durable dog poop bags
made from 65% certified post-consumer recycled plastic.
Giving a second life to over 5 million pounds
of landfill-bound plastic a year.

While plastic bags are recyclable, they do not completely degrade in landfills. So make the best choice you can for our beautiful planet.
Protect Pets From Toxins
Aside from the dog waste issue, pet parents are now more aware that pets need to be protected from the same environmental toxins that affect everyone, as well as the planet.
The good news is, manufacturers are responding to these needs. Eco friendly and organic products are increasingly available for everyday items that come in contact with pets such as dog beds, food, treats, shampoos, apparel and more.

Even though we're not always very analytical about our buying choices - that's okay - we're human. It's not out of indifference, it's just that we're not aware of our options. But deep down most of us want to help preserve the eco system, in whatever ways we can.
Now that many more natural pet products are coming to market, dogs can also "go green" with a little help from us, making their own contribution to a cleaner world.
Eco Friendly Dog Collars and Leashes - Some Greener Options
Natural Eco Friendly Dog Toys
When it comes to your dog's recreation, you know how he loves a good chew. Because this is one of the ways toxic substances can enter his body, selection of natural dog products not only helps the planet, but is a way to protect him from potentially harmful materials.

Many chewable dog toys are made from sustainable non-toxic materials such as natural organic cotton, natural rubber, hemp, re-cyclable materials and use Azo-free dyes.
If you're a proud American, you'll be glad to know that the majority of these products are made right here in the USA. Besides supporting American industry, this is also important for the reason that some countries do not adhere to the same high standards of manufacturing that are followed here.
Recap of the Eco-friendly, Organic and Natural Dog Products
We can't deny that the existence of dogs, just like humans, does have an impact on the planet. By contrast, what they contribute to our lives comes very close to striking a fair balance.
It turns out that if we don't try to fool Mother Nature, we can help out our dogs with natural dog remedies for their health, plus organic and eco friendly dog products to help minimize their impact on the planet.

Resource:
FTC Green Guide
Home › Eco Friendly Dog