Share Your Spoiled Dog Story
We want To Know About "Your" Pampered Pets!


So, do you think you have a "spoiled" dog? If you do, we'd like to hear your spoiled dog story.

Does he have his own room decorated doggie style? A custom bed or even a custom dog mansion?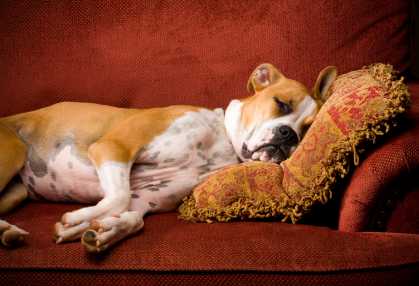 How about his wardrobe - perhaps a cashmere coat or a huge collection of fashionable collars?

Or do you bond with him in more simple, yet meaningful ways?

Dog owners spoil their pets in a variety of ways, from simple to luxurious. Frankly, your dog probably doesn't know the difference! Or does he?

Whatever you do to spoil your pampered pet, we'd like to hear about it, along with pictures you might have to illustrate your story.

Please describe your spoiled dog, and also tell us:

Has your dog always been spoiled, or did it take time for him to wrap you around his paw?

How many ways does he get spoiled? e.g a super dog house, a pet massage, home made dog treats etc., etc.

How often does he get spoiled?

Plus anything else that paints the picture.

So, when you are ready...

Fill out the form below and we will put up a web page with your story and your name - if you choose to provide it.

See the links to other stories at the bottom of this page)
Think You Spoil Your Dog?
We Want To Know All The Details!
Do you have spoiled dogs, or pampered puppies? You do! - great!

Inquiring Minds Want To Know "How" Your Spoil Them!

Share your pampered pooch story with us and our visitors.

Stories From Other Dog Spoilers
Click below to see contributions from other visitors to this page...

---