Halloween Costumes For Dogs
DIY Halloween Costumes For Dogs
Halloween costumes for dogs may not be everyone's idea of fun, but if you're visiting this page, you're probably someone with a dog that loves to ham it up in a costume! If that is the case, this page of delightful and funny dog costumes is just for you and Fido of course.
As you scroll through the images, you'll find something cool for every size dog including: Small dog costumes that have the perfect image for little dogs, as well as some impressive large dog costumes that will create a more macho image for a big dog.
Halloween Costumes For Dogs - Find The Perfect One

Of course, there are also plenty of great costumes for your middle sized woofer. One thing to keep in mind is not to get anything too fragile for a very active dog or anything to heavy for a little pooch.
And, if this is the first time you are dressing up your dog - you may want to choose a simple costume or perhaps just a hat and neck ruffle. This will give you a chance to judge your dog's comfort level in wearing unfamiliar apparel before you invest in something more elaborate.
And, to entice your dog to cooperate with all the fuss, make our healthy recipe for Pumpkin dog treats. Just right for Halloween.

Hats

vs Halloween

Costumes

For Dogs

So maybe your pooch doesn't take kindly to being dressed up in a dog Halloween costume? But you know he's okay wearing a hat.

And at it turns out, there are lots of really fun hats for dogs that can be just the ticket for Halloween or any other festive event.

The most popular dog hat styles seem to be caps and visors. Plus, hats are a great protection for real sunny days when you're out for a hike or going to the local park to watch a game. You can even find complete outfits with a matching cap, collar and leash if you really want your dog to get noticed.

Some dog owners just like the fun of showing off their dogs in interesting apparel at anytime, any place. And if you're one of them, your dog can enjoy being the center of attention wherever you are going.
Fun Hats For Any Party Time
This really fun selection of dogs hats is perfect for dogs that don't like costumes. Here are a few ideas for Halloween, any fun party or even a casual dog meet-up.

Getting the Right Size For Halloween Dog Costumes
Sizing is important to get a costume to look and feel comfortable on your pet so that he won't be fighting to get it off.
Most manufacturers will provide the costume dimensions and some even include sizing recommendations. In the event that you find a costume that looks just perfect for your pooch, but you find no sizing advice, here are some very general guidelines:
First, measure length of pet's back from the base of the neck to the base of the tail, and jot down that measurement. Now match up that number with the following approximate sizing chart:
SIZE
Base Of Neck
To Base Of Tail
XX-Small
Up to 6 inches
X-Small
6 to 8 inches
Small
8 to 12 inches
Medium
12 to 16 inches
Large
16 to 20 inches
X-Large
20 to 24 inches
XX-Large
24 to 30 inches
Tips

If you have a dog that is overweight, barrel chested or stoutly built, going up one size will probably result in a better fit.
On the other hand, if you have a Dachshund or similar dog with an extra lean long body, choosing a smaller size is your best bet.
Halloween costumes for dogs that are too tight or too loose can become safety hazards for them - and that's the last thing we want on this fun day.
The chart above is just a rough guideline, be sure to compare it with the manufacturer's sizing.
Once your dog is in his costume, don't leave him unattended. Just in case he gets into any difficulties with his costume, you want to be at his side to assist him and deflect any anxiety.
So now that you're well informed about dog costumes and dog hats for Halloween, go fetch the perfect one for your favorite dog pal.
Share Your Halloween Dog Pictures
Whatever dog breed you have, we know they're going to look cute in their Halloween costume?

We would love for you to share your dog's pictures and his/her story, as well as your knowledge about the breed of dog that has stolen your heart!

You can upload photos and tell your dog's story here. For inspiration, read some of the stories already submitted by other dog lovers.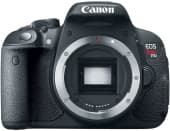 ---