How To Massage Your Dog


Learning how to massage your dog will not only feel good to him/her, but it's also an easy way for pet parents to tune-in their pet's health. Daily or weekly hands on contact familiarizes an owner with their dog's overall condition so that any changes will be quickly noticed and can be evaluated.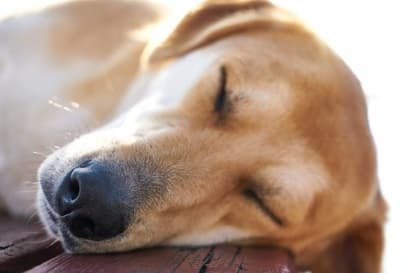 Massage is a special treat your dog will come to enjoy - maybe as-much-as or more than, an edible one!

Without doubt, it is a relaxing experience for your dog and also a great way to develop a strong bond between you and your furry friend.

As your dog ages and develops some health concerns such as arthritis, learning how to massage him or her will be a very beneficial way to provide relief. It is also a gratifying activity that both of you can enjoy.
Below are a few informative books that provide the dog massage techniques and help you learn how to perform this therapeutic treatment for your pet.

Click on any of the book images to learn more of the content details.
Books To Learn Dog Massage Techniques
A detailed guide with clear and complete information including diagnostic and therapeutic massage techniques along with full illustrations and photos.

The author, Dr. Michael Fox, is a noted veterinarian and animal psychologist and considered an expert in the field.

In addition to learning the massage movements to help your dog relax, basic dog anatomy is covered as well as how to recognize dog illnesses.

Healing Touch For Dogs readers have found this step-by-step dog massage guide, easy to understand and follow.
The Complete Dog Massage: Gentle Dog Care
A picture is worth a thousand words and this book not only has lots of photographs to show you how to massage your dog, but also clear instructions for a pet parent venturing into this type of therapy for the first time.
This is a thorough book providing lots of details into the effectiveness of massage when parts of a dog's body break down.
It also provides assurance that the techniques included in the book are safe and that you don't need to be a specialist to apply them. Topics in the manual include

How massage works
Massage techniques
Managing muscle repair, incorporating massage
and much more.

Canine Massage: A Complete Illustrated Reference Manual
With clear and complete pet massage instruction this guide will really help you learn how to massage your dog.  The illustrations and detailed coverage of skeletal and muscular anatomy provides a fast track learning curve to anyone beginning pet massage.

In addition to applying the massage movements to ease your dog's aches, pains, and sore spots, these techniques are also effective in helping your dog relax in stressful situations.

The book further provides useful routines for pets with health problems such as arthritis and hip displasia - conditions common to dogs of all ages.

The author, Jean-Pierre Hourdebaigt, is a licensed massage therapist and considered an expert in the field of animal massage therapy both for dogs and horses.
Dog Massage: A Whiskers-to-Tail Guide to Your Dog's Ultimate Petting Experience
The author, MaryJean Ballner, is a licensed massage therapist who says that the results from dog massage can be amazing.

This well-explained guide book describes in good detail all the "pawticulars" of a pet massage.

Among the more than 50 dog massage techniques described, are some interesting titles: Shoulder Strumming; Base Fiddling; Dog Sandwich and Belly browsing to name a few.
In addition to being a useful aid in the early detection of health problems, the author says it also helps puppies benefit from touch as part of their essential socialization period.
-

How to Massage Your Dog -
Video Guides

Holistic Dog Massage DVD
This video is a product of the Ojai School of Massage, an approved educational provider which offers online and onsite certification program in canine massage.

It contains comprehensive information on the techniques and use of pet massage along with anatomical charts.  Some of the topics covered include: Petrissage, Vibration, Abdominal massage, trigger point therapy, energy balancing and much more.

With mostly excellent ratings, here are a few excerpts from customer reviews that speak for themselves:

This is a great video that is not only very informative but also in depth and explains the do's and don't of Canine massage, coming from the angle of a licensed massage therapist...
Great step by step video...
The least we can do for our dogs, is to regularly let them feel a loving hand to say "Thank You". Here is an excellent tool to help you do that.


PetMassage for Older Dogs DVD
Your dog will no doubt need special bodywork treatment during his older years. Here is a canine massage video to teach you the techniques especially well-suited to the senior dog.

According to the creator, Jonathan Rudinger, the massage that older dogs receive will increase circulation, increase skin, coat, and muscle tone, gently stretch the joints, increase respiration, and increase body awareness. It is effective and nurturing

Your pet will thank you making his retirement life more comfortable!
Now you know how to massage your dog... what are you waiting for!
---