Contact Us...Or, in Dog Speak,
Bark it out!
Welcome to our "dog spoiling" world where our goal is to provide the nuts and bolts (or should that be the biscuits and bones?) to answer every question your dog, would ask - if he could!
But since he can't, we'll do the next best thing to satisfy Rover's insatiable curiosity about all things "dog" - even something as simple as "why did you choose me to be your new dog?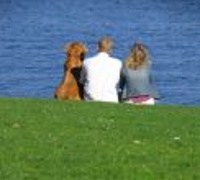 Raising Rover to be your perfect companion can be a challenging job, as he may have indicated to you in more ways than one! And, as there are many aspects of his care, health, training and behavior, you may sometimes find yourself needing to search for information.
Wait up a minute, before you go...
At dog-spoiling-made-easy, with quite a lot of help from our own "Rovers", we have covered many of the burning questions/topics that can arise during the lifetime of a pet. By providing the most current dog care information and solutions, we hope this will help you, our visitors, to find what you need right here.
Visiting our site map is a quick place to look for a canine topic. But anytime you need additional help or have a suggestion about a category you'd like to see covered, please don't hesitate to use the contact form below to ask-away or share a comment.
We're happy you're here today and we hope you come back again soon.


We'd Love to Hear About Your Special Dog.
You can do that here.
Pictures would be great too - we love pics!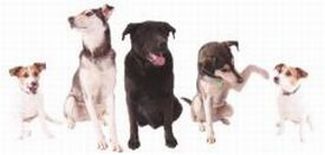 ---